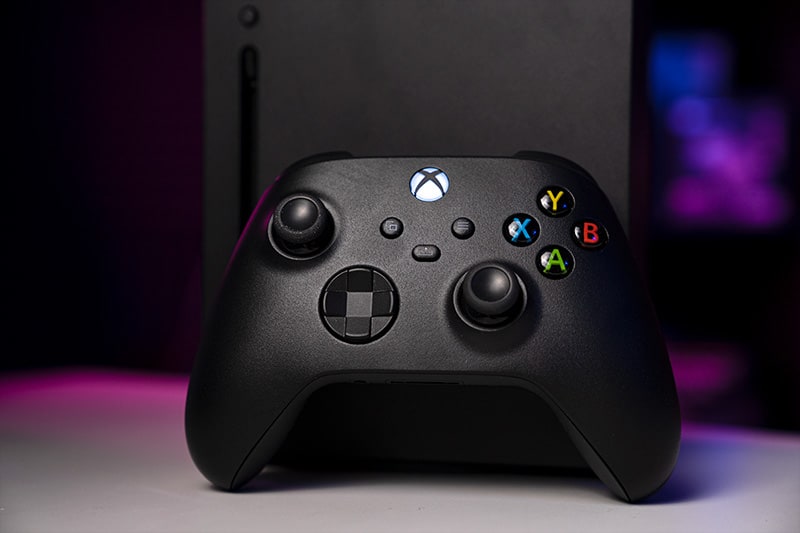 Last Updated:
The Xbox Elite Series 3 controller is still yet to be announced but looking back at previous iterations, it feels logical that Microsoft could revamp this much-loved gamepad. The Elite controller comes with a premium price tag, however, it offers impressive features in return and is a tempting purchase for anyone that takes their console gaming seriously.
Unfortunately, the Series 2 Xbox Elite, as good as it is, didn't really change all that much from the previous model. Design-wise, we saw series 2 come with a matte black finish. The paddles were made smaller and felt more tactile/ responsive. The series 2 controller obviously came with a rechargeable internal battery, offering somewhere near 40 hours of use.
Aside from that, it was mostly grip materials changing/ being added, making an already solid pad sit firmly in your hand and perform. The Elite 2 model brought in the ability to modify tension in the thumbsticks and used a USB-C cable instead of micro USB, something we would expect to see in the Series 3.
What might the Xbox Elite controller Series 3 release date be?
There is no official news on a release date for the Series 3 Elite controller just yet, even as we enter the second year for the Xbox Series X and Series S. The Xbox Elite Series 3 controller launched way back in October 2015, with the Series 2 launching 4 years later in November 2019.
This doesn't necessarily mean we are going to be waiting the same amount of time and it would make a lot of sense to launch these at the same time as Microsoft's mid-generation console launch (if there is one).
With that, our release date prediction would be closer to the end of 2023 before we see any significant upgrades to the current controllers.
Possible Xbox Elite controller Series 3 price
The Xbox Elite Series 3 controller would likely cost you $200+ from release. They are not cheap, with the Series 2 and SCUF Instinct Pro costing a similar amount.
Whether the technology upgrades will be worth the steep price is something we are going to have to wait for but expect to pay a large amount for this luxury.
Xbox Elite controller Series 3 Specification predictions
Taking a look at the current technology behind the Xbox Series 2 elite, PS5 controllers, and the SCUF Instinct Pro can give us some insight as to what we might expect.
One of the main additions to the Series 3 many are expecting would be a share button. Aside from that, we would expect smoother sticks, possibly with the addition of GuliKit joysticks. GuliKit aims to eliminate controller drift with hall sensors, a revolutionary way to upgrade current joy-cons. It is unknown whether or not the implementation would actually be worth it at this stage but this new tech would essentially make the mechanism contactless.
This works by detecting the fluctuation of voltage when a magnet gets into or out of the conductor's proximity. In layman's terms, this eliminates the possibility of controller drift, since the internal components can't wear down.
We imagine the overall design will be almost identical as it is a tried and tested shape. The materials may be upgraded offering even better grip where possible. It would be nice to see Microsoft adopt SCUF's modular design, with tool-free, magnetic panels, meaning you can tweak, customize, and replace parts on your own controller with ease.
The current controller is excellent, so how much change can we actually expect?
Is the Xbox Elite Series 3 controller going to be worth the wait?
For the majority of Xbox users, upgrading to an Elite controller is rarely worth it. You should probably be a hardcore, competitive player but if the Xbox Elite Series 3 controller is ever announced and the reviews are great, it is understandable that some may just want the best possible gaming experience.