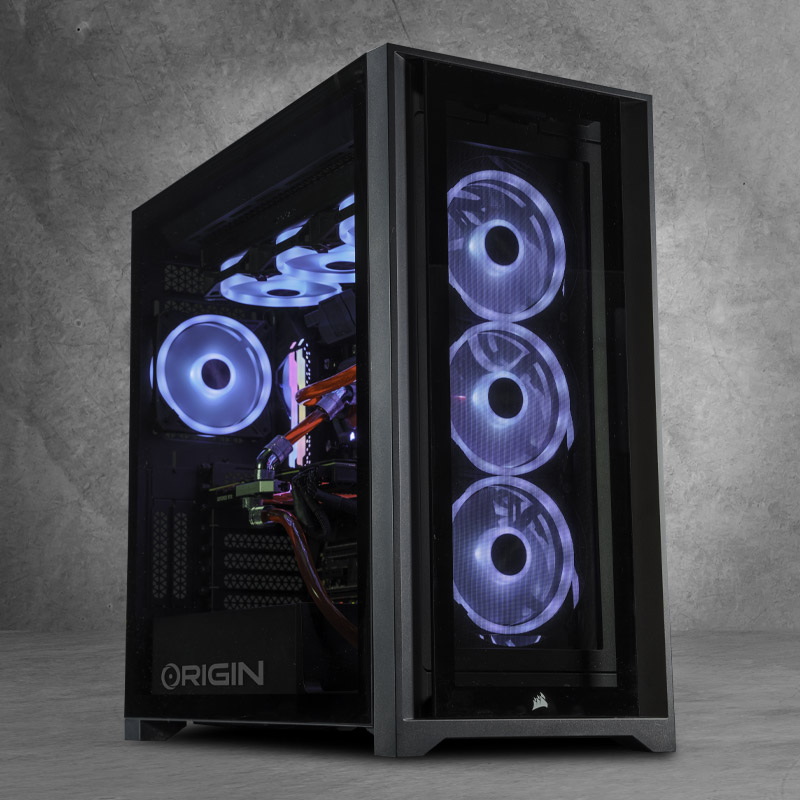 January 13, 2022 | By Anthony
The ORIGIN PC MILLENNIUM strikes the balance to include both a beautiful, minimalistic aesthetic and peak performance. That's why SPY.com recently nominated it as one of the Best Gaming PCs of 2022. Fully customizable, it easily passes as one of the best desktops on the market.
Pick from a variety of cases as well as internal hardware including the NVIDIA GeForce RTX 3090, Intel i9-12900K Processor, and more. SPY.com's review notes the case's beautiful lighting and how it allows you to see the parts inside as well. It also notes the incredible customization options, with up to 16 TB of SSD Storage and 128 GB of RAM.
The MILLENNIUM is an excellent, flexible purchase for enthusiasts. Check out ORIGINPC.com to customize your own.