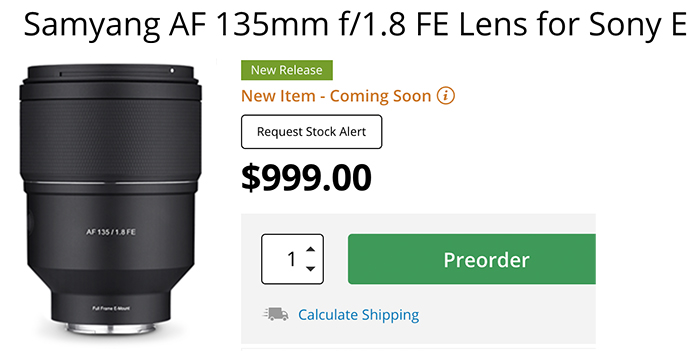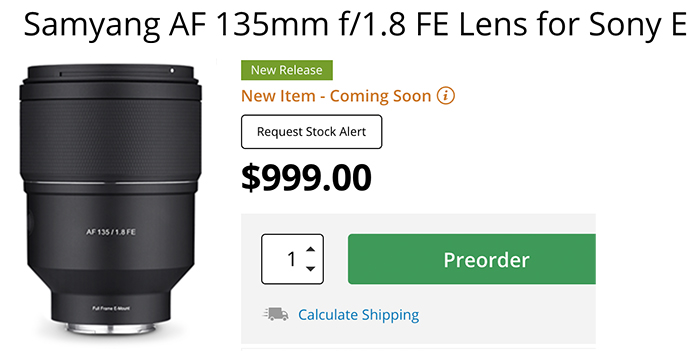 Samyang 135mm f/1.8 FE preorder at BHphoto, Adorama. Calumet DE, FotoKochDE, WexUK.
ePhotozine tested the new 135mm FE lens and concludes:
The lens offers lovely, crisp images with smooth, pleasing bokeh as well. This is an indication that the lens is sharp but not so cruelly sharp as to make it uncomfortable as a portrait lens nor is it so over-sharp that the bokeh becomes relatively ragged. No, this one is as smooth as silk, a lovely performer, as slick as the beautifully engineered lens mount that bayonets onto the Sony A7R III.

Add to this low distortion and CA, close focusing, superb flare control and hardly any vignetting and the result is a very well put together lens at a very attractive price. Some may find 135mm slightly long for some subjects, but the rest of this range also includes a 75mm, so there are other options if needed.

In summary, a great lens at a great price and 'Highly Recommended'.